The Angelus
417 West 5th St. Wilmington, DE 19801 (347) 963-2208 Saintly Inspirations by Marth Ann Szczerba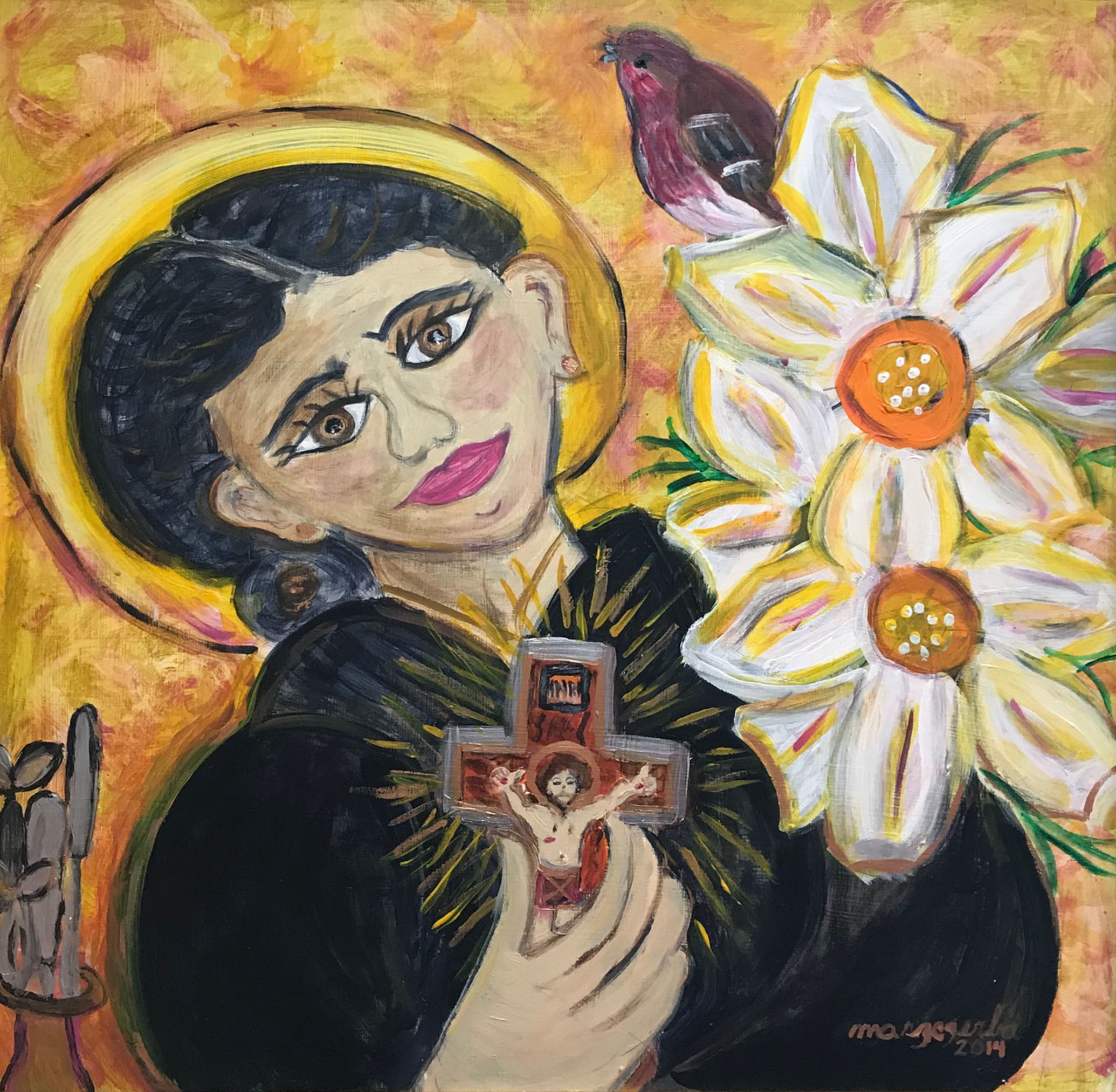 This is an on-going show as pieces are sold and new paintings are added. Martha Ann's unique ability to combine child-like emotion with the Divine through exceptional ability to create vibrant color has attracted the attention of the greater art world. She has had no formal training, placing her work in a genre of its own, with a recognizable signature. Mostly her pieces are rendered with acrylic paint on wood. Her images are simple yet engaged and complex—brilliant like stained glass—the iconography for today. All sales of artwork benefit Br. Ronald Giannone, Ministry of Caring, Inc., for Revitalization of the Creative District of Wilmington.
Chris White Gallery
701 Shipley St. Wilmington, DE 19801 chriswhitegallery.com (302) 601-1160 Deeply Rooted by InTReeG'd CuLTuRe
Artist Andre Reyneard exhibits his work for the month of July
City of Wilmington - Louis L. Redding Gallery
800 N. French St. Wilmington, DE 19801 wilmingtonde.gov (302) 576-2100 …and the waters rise by Jenna Lucente
No artist appearance for July- gallery only
The Mayor's Office of Cultural Affairs announces the second exhibition in a joint venture with the The Delaware Contemporary on display in the lobby of the Louis L. Redding City/County Building. This self-guided exhibition features three paintings by The Delaware Contemporary studio artist, Jenna Lucente. Lucente's landscapes present a vision of a marred environment through the effects of flooding and climate change. Her paintings explore ruination and the irreconcilable differences that often infiltrate dialogue as we individually, and collectively, try to navigate through the sullen results. Deluged, lost, and searching, Lucente's anonymous figures appear to eerily meander half-submerged through swollen waters. Overwhelmed by the inundation, the figures grasp each other for support as they brave the environment. The figures represent global familiarity: everyone you know and don't know. Lucente's work investigates how a disaster can strip away all excess translated with a sense of stillness and simplicity. The veil of monochromatic color harmony unifies each image, while revealing to the viewer a covert message of the existential new normal. Light refreshments. Gallery will be open 4:30-6:30pm.
Gallery 919 Market
919 N. Market St. Wilmington, DE 19801 (302) 555-1212 Potpourri of Memories by Winthrop Hewitt Buswell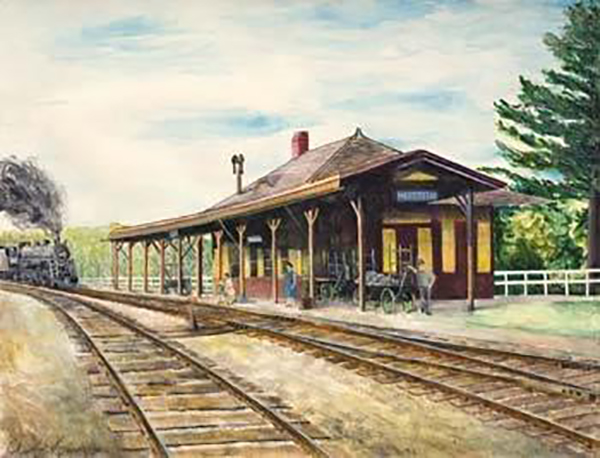 Exhibiting works done in Watercolor, Pastel and Mixed Media.
To see artist's works: winbuzz.com
The Grand Opera House
818 N. Market St. Wilmington, DE 19801 (302) 658-7897 The Grand: "Royalty In Motion" by DANCE4LIFE School of the Arts and Training Institute the baby grand: The Silva Collection: Featuring Michael Silva (as himself) and "Optic Quartz Vision"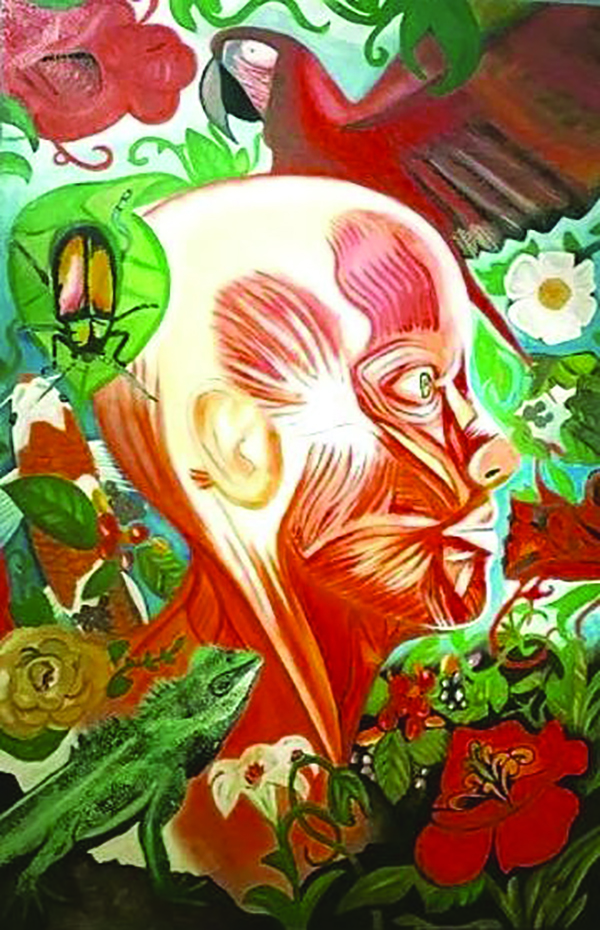 Grand: DANCE4LIFE known for exceptional dance education and riveting dance concerts, returns for their 3rd artistic showing with Art On The Town.
baby grand: Michael Anthony Gustavo Silva utilizes a multitude of mediums including oil paint, acrylic paint, carving, wood burning, graphic design, and installation. From animals to humans and floral, he paints a wide range of subjects, applying a traditional yet modern approach with meticulous detail.
LaFate Gallery
227 N. Market St. Wilmington, DE 19801 lafategallery.com (302) 656-6786 Eunice LaFate's Ladybug Series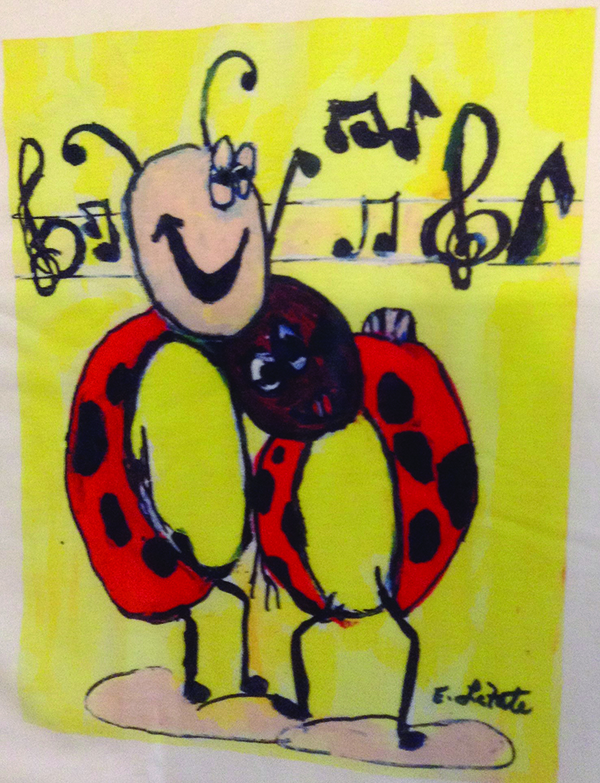 Award-winning Folk Artist Eunice LaFate is an ardent Ladybug Music Festival Fan. Her radiant Acrylic Ladybug Series of 12 paintings will be on display for the July Art Loop. A Ladybug Paint Night will be a Special Feature of LaFate's July Art Loop. On exhibit through July 29.
Mezzanine Gallery
820 N. French St. Wilmington, DE 19801 arts.delaware.gov (302) 577-8278 Katie Lillard
One, an exhibition of paintings and photographs by Middletown artist Katie Lillard will be on view in the Mezzanine Gallery from July 5-26, 2019. The artist will host a free opening reception on Friday, July 12 from 5-7 p.m.
All the details are here: https://arts.delaware.gov/mezzanine-gallery/
MKT Place Gallery
200 W. 9th St. Wilmington, DE 19801 (302) 438-6545 "Underneath the Layers" by Erica Brown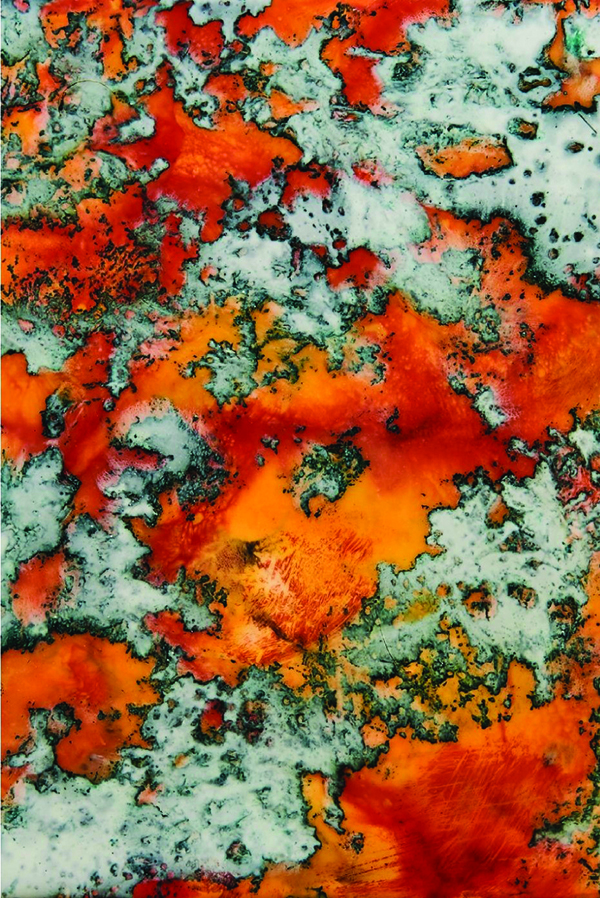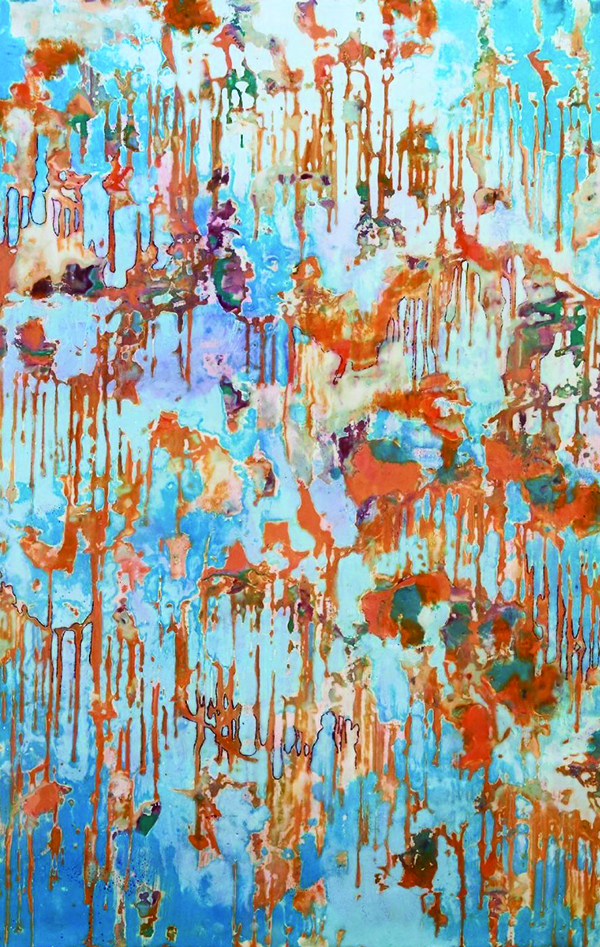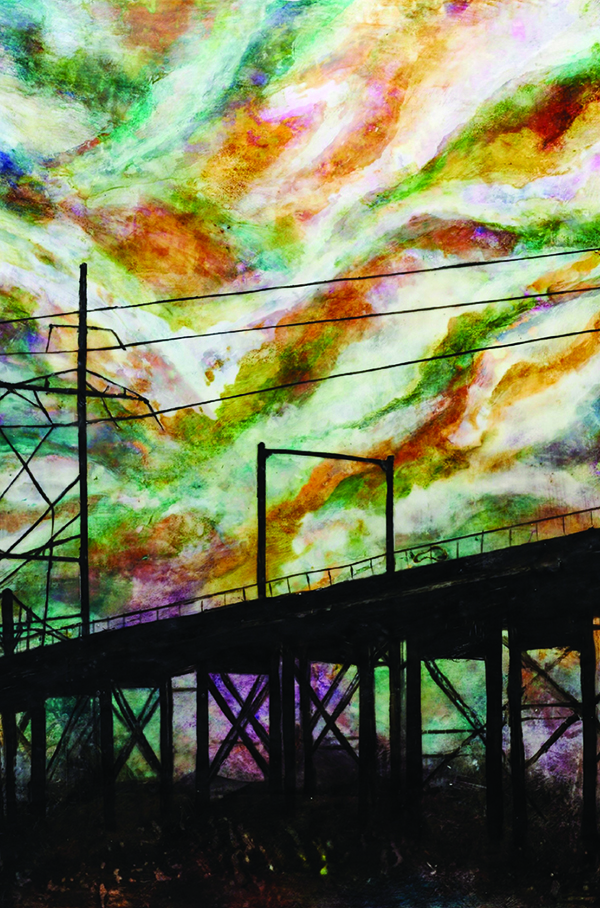 Going from painting to painting- it becomes a sort of maddening dance. I am very process oriented and I find my paintings as I paint them. I am incredibly inspired by nature as well as the conflict between nature and man-made things. Daily, I take in images around me and they become mixed with the emotional and spiritual aspects of my life. What comes out is a new creation born of observation, passion and empathy. Using encaustic, or sometimes mixed media, I wrestle with them until they sit quiet and are finished amongst the wreckage of my studio.
I relish the intimate relationship that can be had between a viewer and a work of art. There is a feeling of ownership as one stands before a piece of art and something connects deep within them. It is in this connection that something much bigger steps into place and turns one's heart so meaningfully to wood and paint with such depth. It both humbles me and entices me on.
Erica received her BFA concentrated in painting and drawing from Tyler School of Art. She has been pursuing a career as a professional artist since 2003. She has been involved in many solo and group exhibitions. Images of her work has been used in advertising and has been written about in several publications. She regularly donates pieces to charity auctions and has been an artist in residency. Erica often takes on commission work including mural projects. She lives and has her studio in West Chester, PA.
The Sold Firm
800B N. Tatnall St. Wilmington, DE 19801 thesoldfirm.com (302) 689-3237 7GOD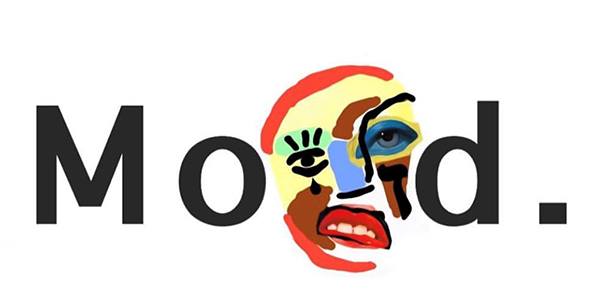 Contemporary American artist from Wilmington, 7 uses art to express his mental health experience, trauma and pain. Diagnosed as bipolar schizophrenia back in 2014, his journey brings awareness and compassion to mental health in our city. Wine, light food, music.
The Lounge @ Carl Doubet Jewelers
2900 Concord Pike Suite B Wilmington, DE 19803 doubetjewelers.com (302) 888-2991 Carl Doubert, Joe Tutlo, Toni Toomey
Friends with Photos - Collection of photography from the past. Music, tasting & nibbles.
Rodney Pratt Framing & Gallery
304 Delaware St. New Castle, DE 19720 web address (302) 438-6545 Passion, Possibilities & Plein Air by Pat Scarano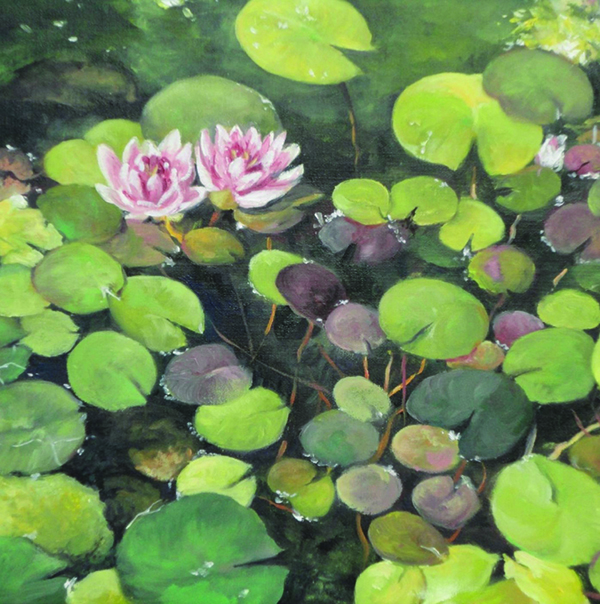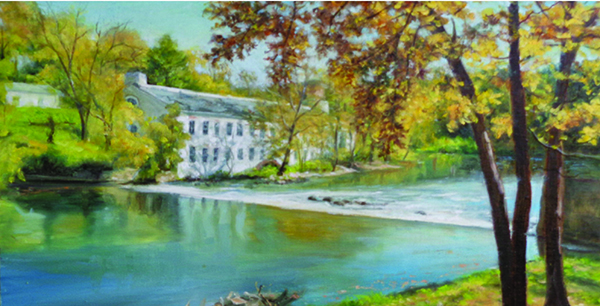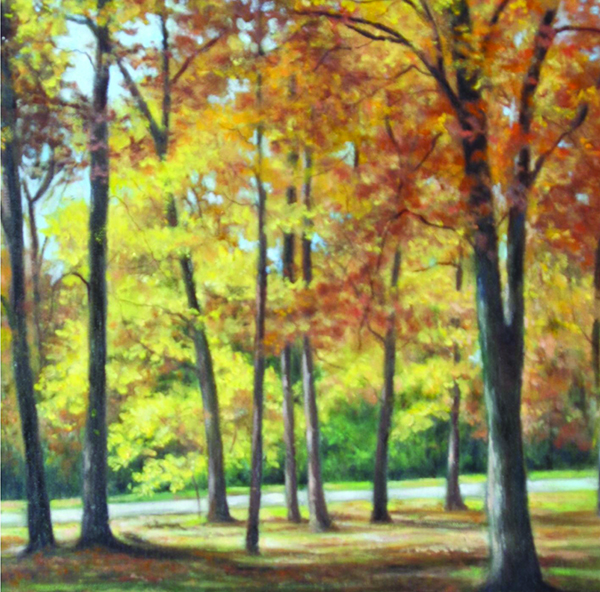 Childhood memories contain evidence of the deep love of art and its creative processes. Drawing, teaching and creating art was the only career path that was considered. Beautiful landscapes reignite a "Passion" to pursue producing the style of art that brings joy to ones self. Starting with watercolors and then changing to oils, nature still provides the primary inspiration exploring a wide variety of subject matter. The interest in light and shadow to achieve more depth, oils will break the regimented and comfortable way of painting to explore new "Possibilities". In closing, artists who describe the art of outdoor painting, capturing landscapes and views in natural light. ... These "Plein Air" painting techniques apply to both oil painting and watercolor styles.
A native of Easton Pennsylvania, Pat graduated from Kutztown University with a BS degree in Art Education. In 1973 she relocated to Wilmington Delaware, where she began a 34-year career teaching Art in the public schools. Upon retiring, she realized the love of the teaching process, and continues to teach children as well as adults.